1. Research the standard pay for a similar role in your location.
This is pretty straightforward, you can do this through glassdoor, google, or industry-specific communities in your area (e.g. LA Marketers, Paris Growth Hackers, Denver Agile Developers, etc.).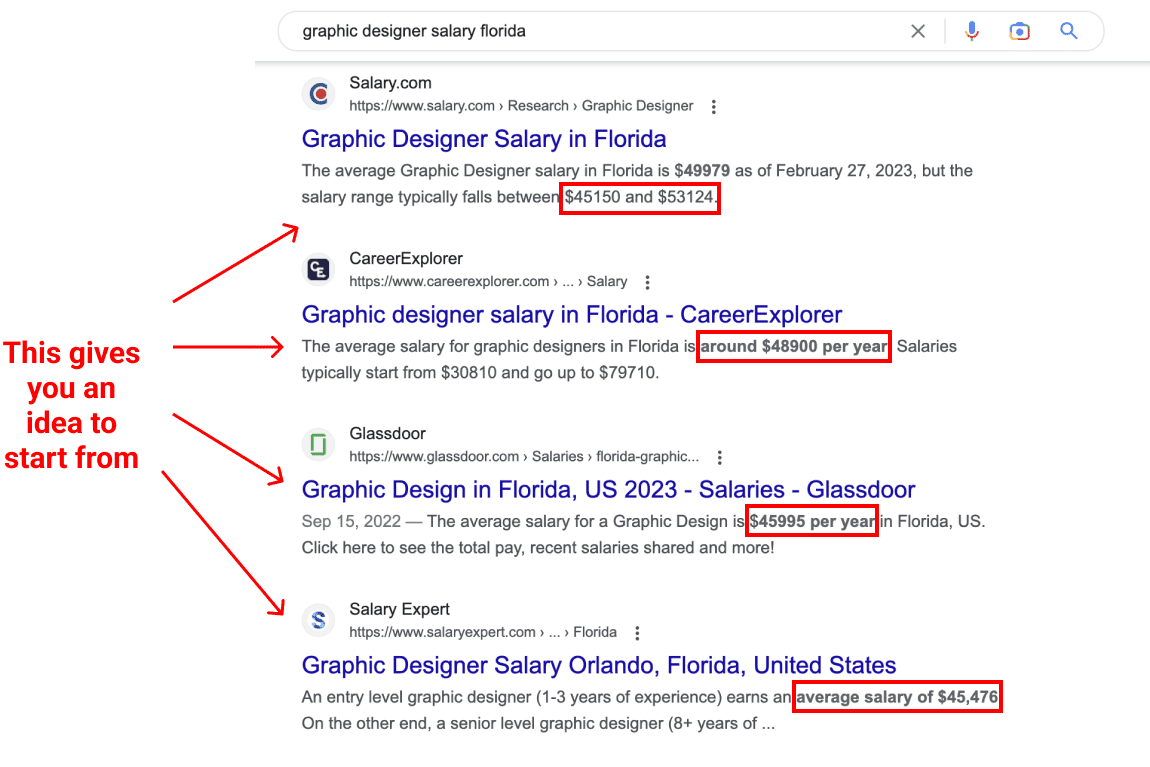 2. Use O*NET to research average salaries by state and zip code
Follow the directions to look up an occupation and view salary data.
3. Try to find how much the company pays people in your prospective position.
Glassdoor will be your best friend. It'll give you a good idea of what the company has paid in the past.
Your specific situation might be different — now is the time to adjust accordingly.
For example, if you see they hired a previous specialist at 54K, you could do some research on LinkedIn to see how much experience previous managers had and where your skills differ.
Keep these things in mind:
Years of experience
Past responsibilities
Education
Languages spoken
Job-specific hard skills
This can all be found on a LinkedIn profile, so take advantage!
4. Use a salary calculator to find your average salary
This salary calculator program uses data based on your location, years of experience, and education to determine a salary.